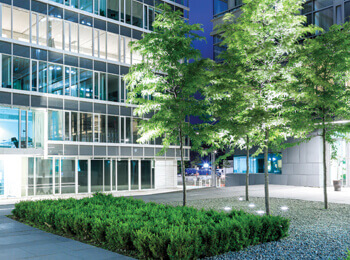 Multiple EMCOR Building Services companies provide facilities management, service, and maintenance, including EMCOR Facilities Services (EFS)— one of the nation's leading providers of comprehensive facilities solutions.
Few companies have the depth of field experience, certified expertise, best-in-class processes, and years of client collaboration that is brought to the table by EFS and fellow EBS companies. It's this unique combination of offerings that makes us among the finest facilities management companies in the industry.
Keeping You in Business
With a scalable service model, EBS companies collaborate with you to determine which service delivery method is most effective for the unique requirements of your business. The variety of professional offerings helps ensure that your buildings stay operational and that occupants remain safe and comfortable.
The result is high-performing facilities that help improve business productivity, reduce energy consumption and costs, and increase long-term value.
EBS companies provide the following commercial facilities solutions: