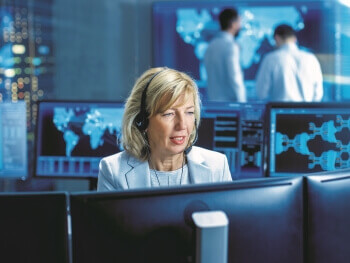 EMCOR Government Services (EGS) has become one of the leading integrated facility services providers for government agencies, military installations, federal buildings, healthcare facilities, and commercial enterprises. EGS provides specialized HVAC, mechanical, electrical, and energy services to complex and operationally challenging facilities.
They work closely with their clients to develop and implement facilities policies and procedures customized to the unique mission-critical goals of their agency, base, or business.
Experienced, Knowledgeable Services
Derived from vast experience working with government agencies, EGS houses a knowledge center that provides technical information and resources regarding energy management, engineering, work management, construction services, quality, and safety.
The Alternative to Traditional Government Contractors
EGS is structured to provide a unique alternative to traditional government building contracts and contractors. They are known for their commercial and government building maintenance and operations experience and are chosen for their total facilities management expertise.
Visit the EGS website to learn more.